You can find these beers in cans or on draft in bars, restaurants, package stores, & grocery stores from Appalachicola, FL to Mobile, AL and anywhere in between!
Blonde Bomber

Dos Pilotos

Flying Coffin
our restaurants and taproom pour unique and fun small-batch brews throughout the year. here is what you can usually find on our taps!
ABV 5.0 – IBU 22
Medium-bodied, American blonde ale with a light color and a balanced hop/malt combination. This unfiltered and unpasteurized ale finished clean and dry.
ABV 4.5 – IBU 15
South American style lager that is brewed with pale malts sourced from Patagonia, Chile. Dos Pilotos is an all day drinking beer that pairs perfectly with a lime.
ABV 6.7 – IBU 53
Medium-bodied, balanced IPA that is copper in color with caramel flavors and distinct piney hop qualities. This IPA is infused with Chinook hops and dry-hopped with a Mt. Hood and Cascade hop combination.
ABV 5.5 IBU 31
Rich in favor and is separated from its English counterparts by its slight citrus accent, bitterness, and dry finish.
ABV 6.4 – IBU 33
Pours black with a light tan colored head. This porter has a substantial, complex, and flavorful roast character that tastes of dark chocolate and roasted grains. A fan favorite with its characteristics of being not too sweet nor too bitter with a smooth aftertaste.
ABV 4.8 – IBU 24
Vienna-style lager. Its light, gold-brown coloring combines with a lager's smooth taste which give this lager an all day lawnmower beer feel.
ABV 4.5 – IBU 15
A light-style Pilsner with a blast of blueberry flavor.
hard beach water spiked seltzer
ABV 4.8 – IBU
Props new line of spiked seltzer water! Raspberry Lemon flavored, gluten free, zero carbs, and only 96 calories per glass.
ABV 6.1 – IBU 16
A Christmas season classic. Jovie has a nutty, roasted malt profile that is accented with cloves, cinnamon, and honey. Jovie will keep you warm in the cold months with its 6.1% ABV.
Gunslinger california common
ABV 5- IBU 30
A lager fermented at ale temperatures is what characterizes this brew as a california common. this full-bodied beer hosts a toasted malt and nutty aroma with a slight coffee & chocolate taste.
ABV 4.2 – IBU 22
malt forward traditional red with notes of toffee and caramel! has a sweet finish and clean aftertaste for a well-balanced brew.
ABV 8.4 – IBU 87
Take our Flying Coffin and feed it steroids. Our double IPA is boiled for 90 minutes with Zythos hops. Then we dry hop it with a combination of Chinook and more Zythos hops. Twin Prop is robust with subtle "hot" alcohol character and a hop profile that might rip out your tongue.
ABV 4.5 – IBU 15
a light lager with a prominent citrus flavor. this coastal brew is dry-hopped with citra hops to add that delcisious & crisp citrus taste with minimal bitterness.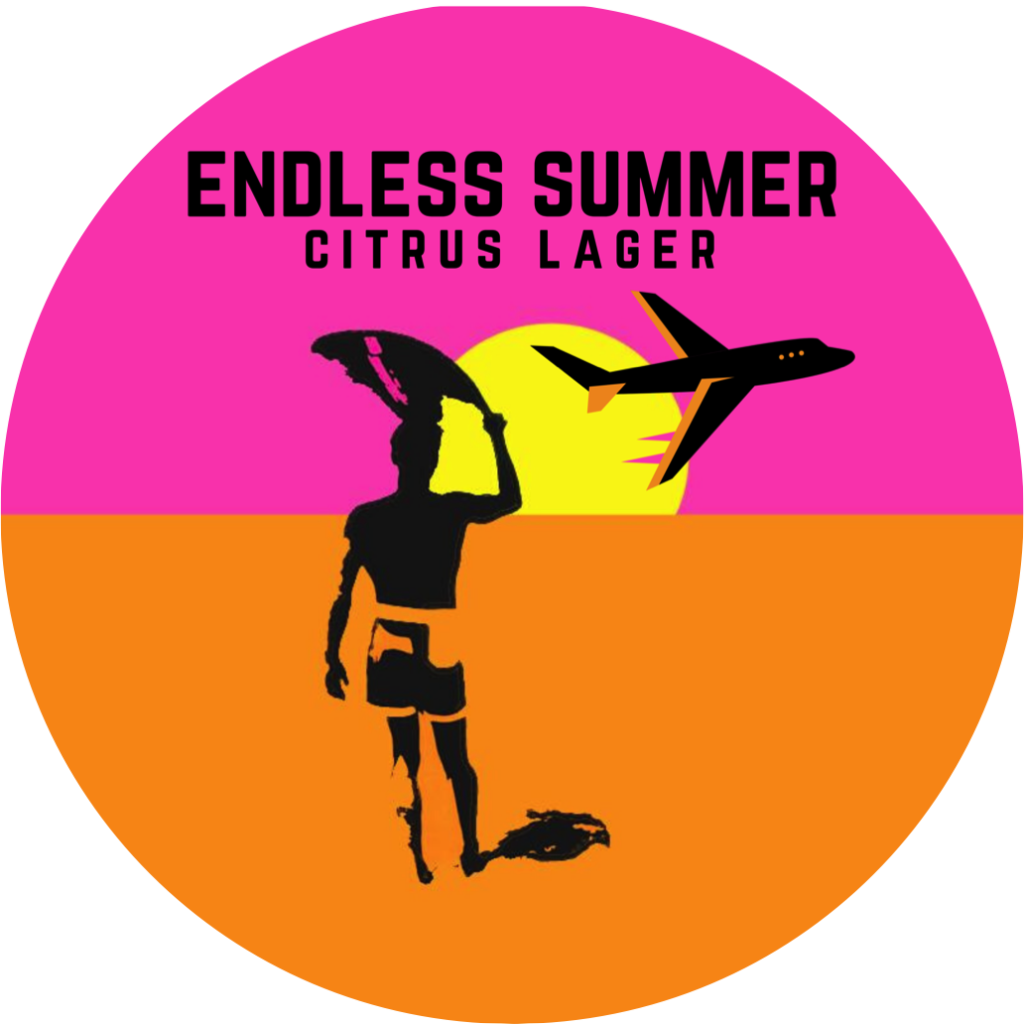 ABV 6.8 – IBU 40 A New England Style IPA. It pours gold with a firm white head. Taste is slightly bitter with a stonefruit and ginger flavor.
ABV 5.6 – IBU 20
THE GERMAN STYLE OKTOBERFEST LAGER HAS A RICH MALTY TOASTED AROMA THAT COMES FROM THE VIENNA MALTS. ITS GOLDEN COLOR, OFF WHITE FOAM HEAD ARE TYPICAL OF THE GERMAN STYLE. THE INITIAL MALTY SWEETNESS IS COMPLEMENTED WITH A MODERATELY DRY FINISH. SOFT COMPLEX AND ELEGANT.

Ghost rider oatmeal stout
ABV 4.9 – IBU 26
made with patagonia black pearl malt. this gives it a low roast taste with mild bitterness. we then add oats which increase the smoothness due to the high content of proteins, lipids, and gums.
ABV 5.1 – IBU 22
THE B.O.B IS THE BEST WAY TO COOL OFF ON A HOT FLORIDA DAY. THIS BEER IS A BLOOD ORANGE TWIST ON OUR TRADITIONAL BLONDE ALE.

pumpkin bomb american ale
ABV 7.9 – IBU 24
Released seasonally. We brew it with pumpkin puree, cinnamon, cloves, ginger, and nutmeg to bring out the spices of the season.
ABV 4.5 – IBU 13
a zesty and refreshing brew made with 20 lbs of fresh hand-shredded cucumbers and hand-squeezed limes. drinks light and tastes like summer!
ABV 8 – IBU 0
Our Prop Oil Porter aged in Heaven Hill distilleries barrel for 60+ days.
ABV 4.9 – IBU 20
Summer is here. Sit back and take in the aroma of fresh strawberries. This beer is the strawberry version of our Blonde Bomber and will take your mind off the heat.
bourbon barrel aged four kings brown ale
ABV 6.5 – IBU
Aged in Heaven Hill distilleries barrel for 60+ days. Notes of caramel and nuts come from the brown ale with a smoky finish.
ABV 7.7 – IBU 0
traditional dry mead made with local honey and lovingly named after our brew dog!
night hawk imperial stout
ABV 8.4 – IBU 51
Smooth malty flavor with notes of coffee and dark chocolate finished with All-American hops.
ABV 4.5 – IBU 45
Single Malt and Single Hop Pale Ale using all Cascade hops.